Marketers' Top Priorities When Evaluating Lead Generation Providers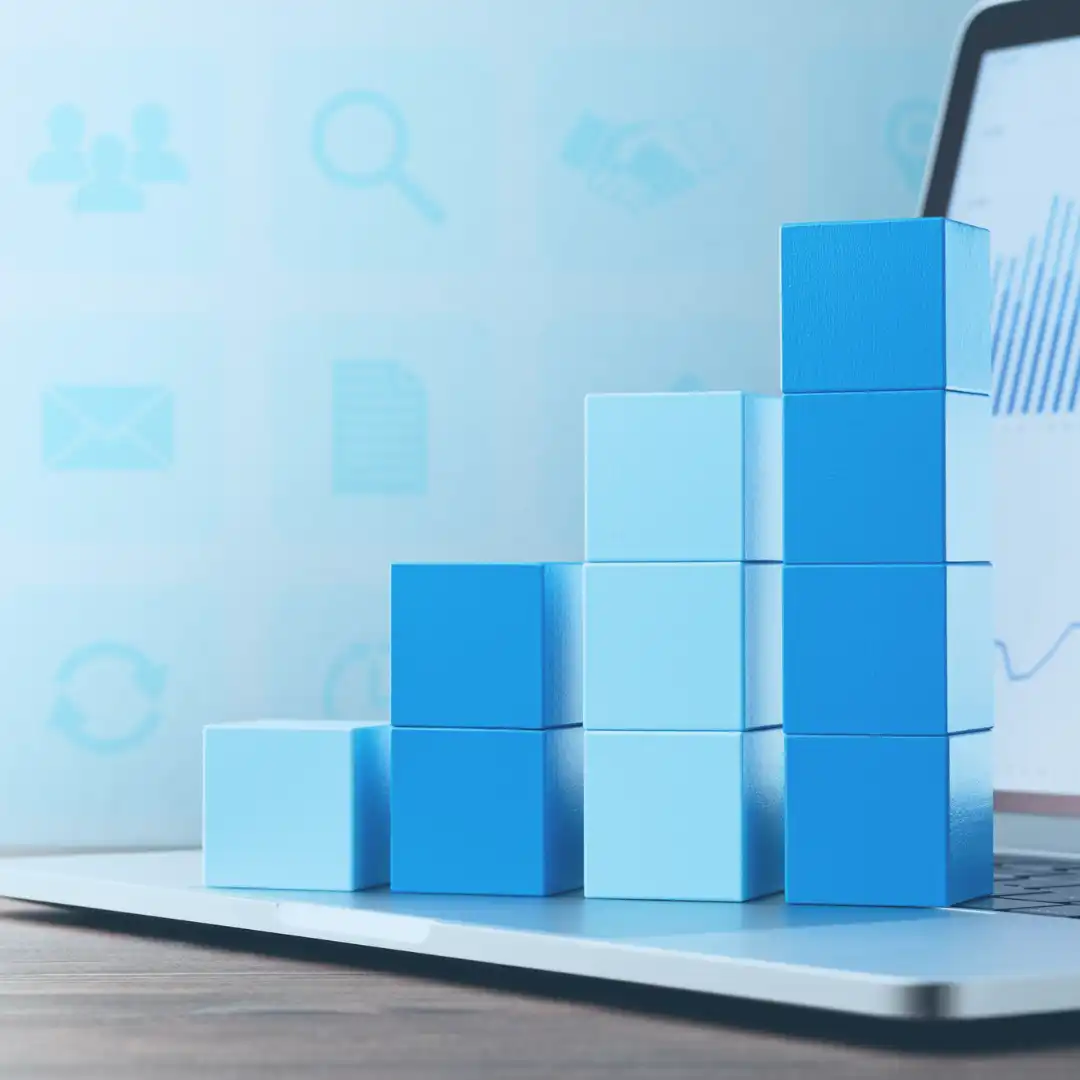 An analysis of marketers' demand generation priorities in the 2023 B2B Technology Demand Generation Trend Report reveals that lead quality reigns supreme.
BlueWhale Research conducted a SURVEY campaign to gather research insights from over 200 B2B marketers in the Technology, Software, and IT Services industries. Respondents were captured from a wide range of seniority levels (Manager and above) and companies (SMB to enterprise level) within the United States and Canada.
Marketers Prioritize Lead Quality and ROI Among Lead Generation Providers
When evaluating lead generation providers, B2B marketers prioritize lead quality and return on campaign investment. Lead quality encompasses everything from accurate contact information and lead data to ensuring leads are within target criteria and profiles. This should be a basic expectation of lead generation programs, and yet still remains a large concern for marketers.
Lead quality is also closely tied with program ROI. After all, a positive return on your lead generation investment isn't possible without quality leads that turn into qualified pipeline. When asked in follow-up why they placed importance on lead quality and ROI, B2B Tech marketers said:
"If the quality is not there, you cannot convert leads into real opportunities."

"It's difficult to get ahold of the right buyer and right person. Increased quality is equal to an increase in sales."

"Program ROI is most important since cost per lead doesn't take lead quality into account. I'm happy to spend more on a lead if I know it's highly qualified within the target audience."

"The objective is to close new business. It doesn't matter how grand the ROI is or cost per lead if we're not closing deals."
Cost per lead is not as important of a factor to marketers, but remains a large part of the discussion when considering lead generation providers. Marketers should shift their vendor evaluation conversations to match their priorities and ensure programs are designed to produce quality leads and ROI.
Lead Quality Is Important Across All Marketing Roles
Lead generation priorities are very similar across job seniority. This suggests that goals are aligned within Marketing departments from the top-down, and Manager level marketers are evaluating performance of their lead generation campaigns using the same metrics as more senior level staff.
With priorities in evaluating lead generation providers aligned across Marketing departments, it's important for Marketers to carry this over into their assessment of lead generation results. Marketers must ensure that they're looking at the same metrics to evaluate campaign performance so that goals can be set across the department around lead qualification and conversion rates through the funnel.
Larger Companies Place Higher Value on Lead Quality and Cost Per Lead
When comparing priorities across company size, the largest enterprises with 10,000+ employees place relatively high importance on lead quality. Cost per lead is also more important for enterprise size companies. This is perhaps due to their ability to implement more complex marketing nurture sequences over longer periods of time and more robust inside sales functions that are capable of handling larger lead quantities and eventually converting leads into ROI.
Assessing Lead Quality When Choosing a Lead Generation Program
With over half of B2B marketers placing the most importance on lead quality, it's critical for lead generation providers to deliver leads that:
Go through a rigorous quality control process;

Are within the ideal customer profile and/or target account list; and

Have up-to-date, accurate demographic and contact information.
Rather than taking a wait-and-see approach, how can marketers assess whether a lead generation program will deliver high quality leads when choosing a provider? Ask potential providers about their lead return rate, quality control processes, and the details delivered with each lead.
Lead Return Rate is a Top Indicator of Lead Quality
Demand Generation Marketers do not want to spend valuable time sorting through lead lists and returning those that do not match their targeting criteria, yet that is often the norm. Marketers return 20-25% of content syndication leads on average. That means one out of every four or five leads must be replaced, and countless hours are wasted that could have been spent on other marketing priorities.
You should be able to avoid the back-and-forth with your lead generation provider and receive quality leads up front and on time. Ask your lead generation provider what their initial lead return and acceptance rates are to evaluate how many quality leads you'll actually receive as promised.
Quality Control Should Be Designed for Maximized Lead Quality
Your lead generation provider should be transparent about their quality control process. How many rounds of quality control are there? Are processes automated, manual, or a combination of both? Are they ensuring regulatory compliance and data security throughout the process? If your lead generation provider is implementing rigorous quality assurance, then they should internalize the lead validation process so that only the highest quality leads are delivered.
Quality control should also extend across the full partnership with your lead generation provider. A good indication if you'll receive high quality leads as promised is the quality of your experience with your provider throughout the process – from consultation, to contracting, to campaign creation, through implementation and delivery. Ask your lead generation provider about their retention rate and customer satisfaction scores to gain a better understanding of other customers' experience.
Lead Quality Is More Than Accurate Contact Information
Accurate contact and demographic information is a baseline for assessing lead quality, but should not be the only criteria you use to evaluate whether your provider is delivering high quality leads. Your lead generation provider should be transparent about how leads are generated, and include all relevant details within lead files. When leads are delivered with detailed information about their lead journey, any down-funnel insights they may have revealed during the lead generation process can be used to inform lead routing and handling.
Your lead generation program should also leverage predictive intent data to ensure leads are not just high quality contacts, but are contacts from accounts that are actively researching solutions like yours. Details about the account's intent should be delivered with leads. This is especially important when considering lead scoring and routing. If a high quality lead is showing intent, then you should know about it when the lead is delivered so you can break into the account before your competition.
Evaluating The Full Lead Generation Picture
While marketers list lead quality as their key criteria for evaluating lead generation providers, it's important to understand the relationship between lead quality and ROI. Over a third of marketers identified program ROI as the factor when selecting a lead generation provider, and many marketers shared how they see lead quality and ROI as being closely related. The two factors are far from being mutually exclusive, so evaluating a vendor on both is crucial to the success of your lead generation campaigns. Without quality leads, your program will not see a good return.
When choosing a lead generation provider, look at the full picture. Having a deep understanding of what goes into lead quality is a good starting point for marketers, but you should also evaluate how lead generation providers optimize for program ROI as a whole. Your lead generation provider should not only consistently deliver high quality leads, but guide you on how to best use those leads to achieve your marketing goals and get the best possible return on your campaigns.
Want a copy of the 2023 B2B Technology Demand Generation Trend Report? Download it now: