7 Steps to Better Prospecting Emails
By Davis Tull, Director of Sales Development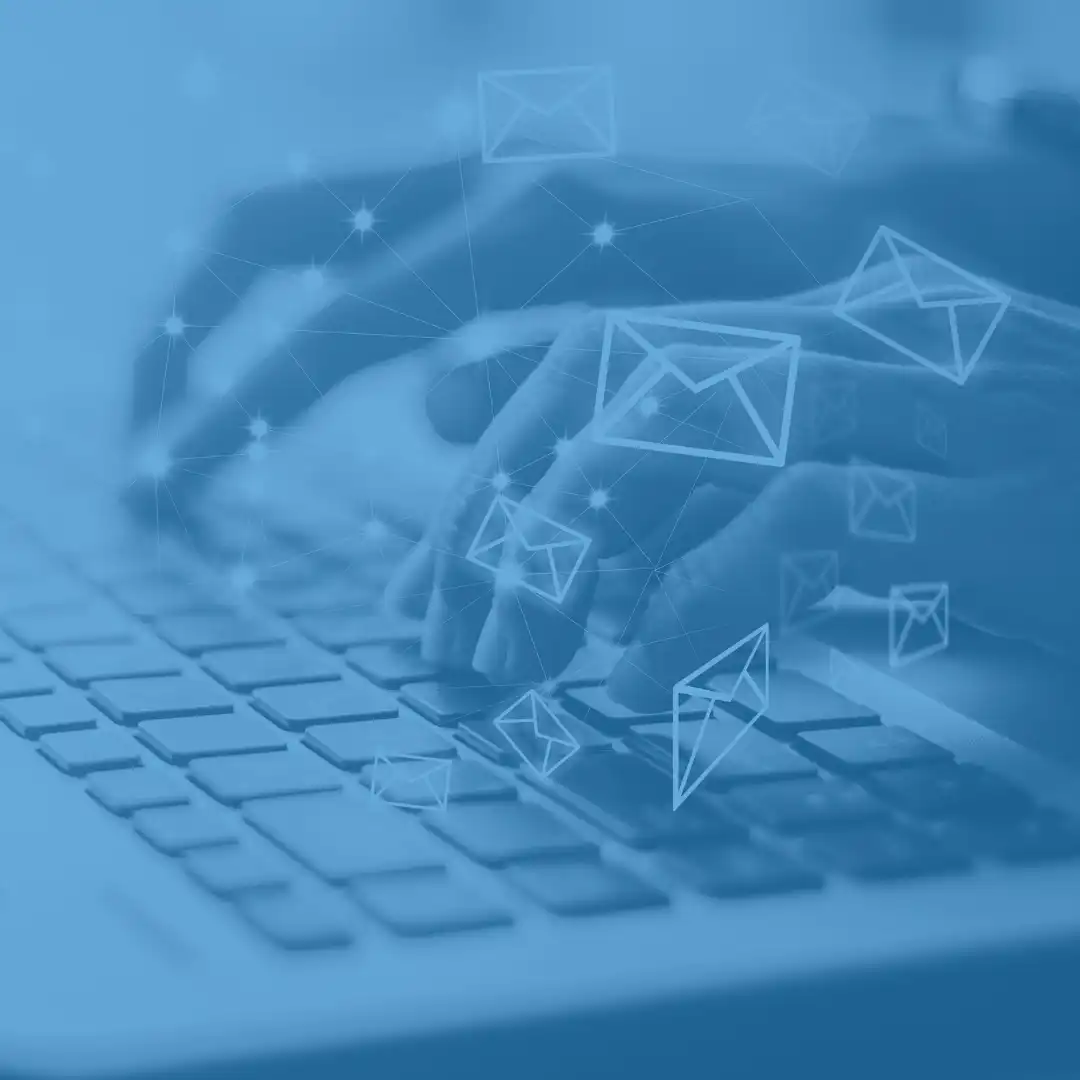 Break the cycle of sending yet another generic sales email. It's no secret that email is a valuable tool for lead generation; 53% of marketers say email is their most useful channel (Demand Gen Report). But frankly, most cold emails miss the mark. Start treating your prospects like real people on the other end of that inbox and your SDRs will be able to maximize their initial impression.
These email tips will help you catch a prospect's attention and engage them in the sales process:
1. Lead with a creative, engaging subject.
If your prospect isn't intrigued enough to open your email, it's dead upon arrival. At BlueWhale, we always lead with a universal pain point we anticipate the prospect is experiencing. By highlighting something that inspires Fear, Uncertainty, and Doubt (FUD), we can provide a solution within the email that addresses their most pressing concerns.
2. Keep your email short.
Our attention spans are short, so your email should be too. Show the recipient you respect their time by explaining your value proposition and making your point quickly.
3. Provide a clear call to action.
If your goal is to schedule a meeting with this prospect, simply request the meeting. Make it easy by asking for their availability and providing yours.
4. Make it personal.
Personalization is a valuable tool to capture your prospect's attention. Address the recipient by name, mention their company and other relevant information about their interests or needs (LinkedIn is a great resource for researching your prospects). Your prospect should not feel as if they are receiving a generic form letter, but rather a carefully crafted message tailored just for them.
5. Share small bites.
Tell them what products you provide to alleviate their pain points in an easily digestible way, e.g., by including eye-catching metrics. The purpose of your email is to sell the meeting, not the product, so use these small bites to pique their interest.
6. Be funny.
A humorous note can provide a break in the sales email monotony. Today's workplace is less formal and your prospects are more open to casual messages. Consider incorporating a funny meme depending on your audience. Humor is especially useful for "last chance" attention-grabbing communications. Even if your prospect is not currently interested in your product, you'll have ended the engagement on good terms and in a way that opens the door for future outreach.
7. Make follow-up emails count.
Crafting an engaging email shouldn't stop with the initial cold email. Follow-up emails are an opportunity to expand on the value your company offers. Add statistics or case studies to confirm what your product does to alleviate pain points. If you don't have their attention by the third email, then it's time to share how your solution works. The rules above still apply: keep your explanation concise (bulleted lists work well) and in clear language that lays the foundation for a sales meeting.
It's hard to stand out in a crowded inbox, but using these tips will keep you from being "left on read."
See these tips in action with this example email from BlueWhale:
Subject: I am the Tom Brady of Lead Gen!
Hi Janice – I'm not really the Tom Brady of lead gen (actually, I might be!) but I noticed on Twitter you're a fan of the Pats, so let me start by congratulating you on their huge win!
Moving on to why I'm messaging you, my company, BlueWhale Research, is a B2B marketing services company that specifically serves B2B tech and I thought that we might be able to work together.
From a high level, we combine Bombora Intent Data with our call team to introduce your SDR team to their target audience.
If this sounds interesting to you, let me know and I can send over an invite. Thanks!
Share This Post