Marketers Aren't Involving Sales Teams in Demand Generation – and It's Costing Both Teams Opportunities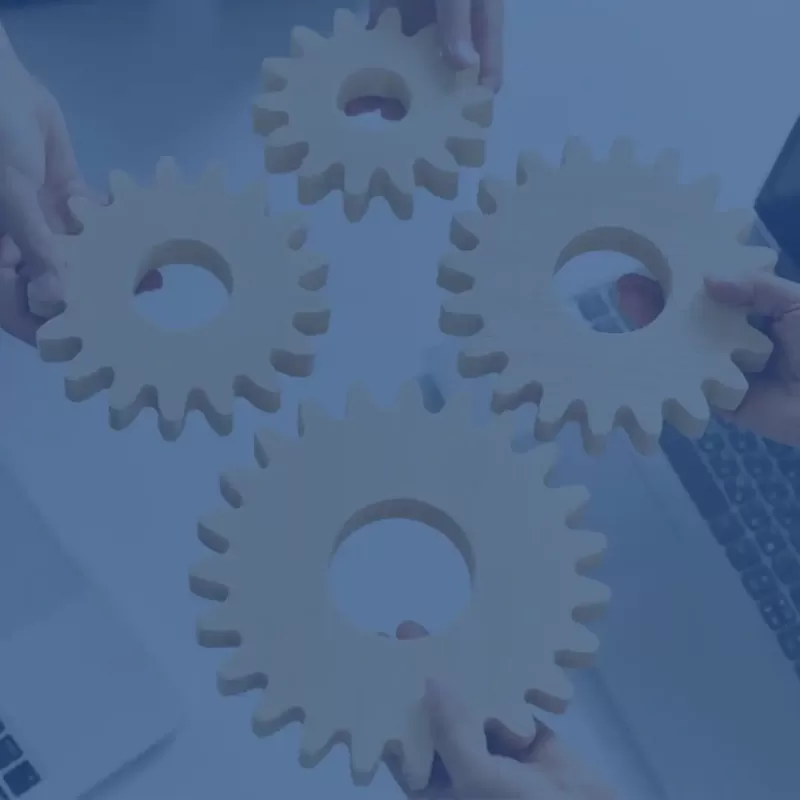 In a survey of over 200 marketers in B2B technology industries, BlueWhale Research uncovered an expensive mistake most organizations are making: a missed opportunity for effective demand generation. Over half (58.1%) of Sales teams are not involved in creating demand generation strategy with their Marketing counterparts.
Only four out of ten Sales and Marketing teams co-create their demand generation strategies. A third of Sales teams provide feedback on strategy, but are not involved from the beginning of strategy creation. Continual feedback is very important for lead generation program improvements and adjustments, but feedback can only go so far without strategic alignment.
The Key Steps of Strategic Sales-Marketing Alignment
What goes into creating and implementing a demand generation strategy?
Determining targeting criteria and your Ideal Customer Profile.
Finding a demand generation partner that benefits both teams with the lead volume and quality to meet Marketing and Sales goals.
Establishing lead scoring and routing qualification rules so that once leads are delivered, they are sent to the appropriate stage of the funnel.
Building Marketing nurture tracks and lead handling cadences for Sales to approach leads.
For this process to run smoothly and produce results, Sales and Marketing must be aligned every step of the way. Co-creating demand generation strategy means Sales and Marketing should agree on shared goals before the campaign begins. This process goes beyond requesting a sign-off from Sales to include agreeing how leads are qualified, routed, and handled.
Ensuring everyone involved from both departments has an understanding of their role in the process elicits buy-in at all stages. A shared understanding of when and how leads will be delivered from Marketing to Sales, the cadences Sales will use, as well as regular opportunities for feedback from all involved is key to strategy creation.
A Missed Opportunity in Demand Generation
When your Sales and Marketing teams are not on the same page, it costs both teams opportunities. This is not isolated to the top levels of organizations where strategy is traditionally decided, or to the lower levels where the details of strategy are often implemented. There is a very similar distribution across job seniority, which suggests that strategic misalignment is occurring at all levels. Only a third of CMOs reported that their Sales team is involved in demand generation strategy creation.
How does this affect the results of demand generation? Misalignment stunts growth at every strategic stage of demand generation:
If Sales and Marketing cannot agree on their Ideal Customer Profile, then there is no hope for alignment further on in the process. You need to have a very clear understanding of exactly who your prospective buyers are so that you know how to structure your messaging at all stages of the buyer journey.
Sales and Marketing must share an end goal and take ownership of how their respective functions will contribute to that goal. That means that demand generation efforts should be planned to produce the right number of leads at each funnel stage. Simply generating a high volume of top-of-funnel leads won't cut it. You need to ensure those leads are high quality and can convert throughout the funnel.
When leads are generated, your Sales and Marketing teams need to agree on where to route them. This is the crux of Sales and Marketing misalignment: Sales gets frustrated when they are tasked with following up with unqualified leads and Marketing gets frustrated when Sales ignores leads they deem to be Marketing-qualified. Both functions must have a shared set of criteria for scoring and routing leads to determine when leads are qualified to send to the inside sales team.
Your demand generation strategy does not end when leads are sent to Sales. This key stage is often left out of strategic planning. Marketing and Sales teams must align not just on where leads will be routed, but how they will be handled. That includes agreeing on strategic messaging sent to leads in Marketing nurture and training inside sales teams in how to build off of that messaging to have effective interactions with leads. Your leads should experience a natural progression through their buyer journey and not feel as though they are being requalified at every step.
The sooner Marketing and Sales teams work together in creating their demand generation strategies, the more effective they'll be. Stronger demand generation will create further alignment across both teams and ultimately translate to capturing more opportunities and revenue for the organization.
Want more insights into the latest demand generation trends affecting Marketing and Sales teams? Download our 2023 B2B Tech Demand Generation Trend Report.