ABX + Intent Data = The New ABM
By Vincent Fontana, Vice President of Media Partnerships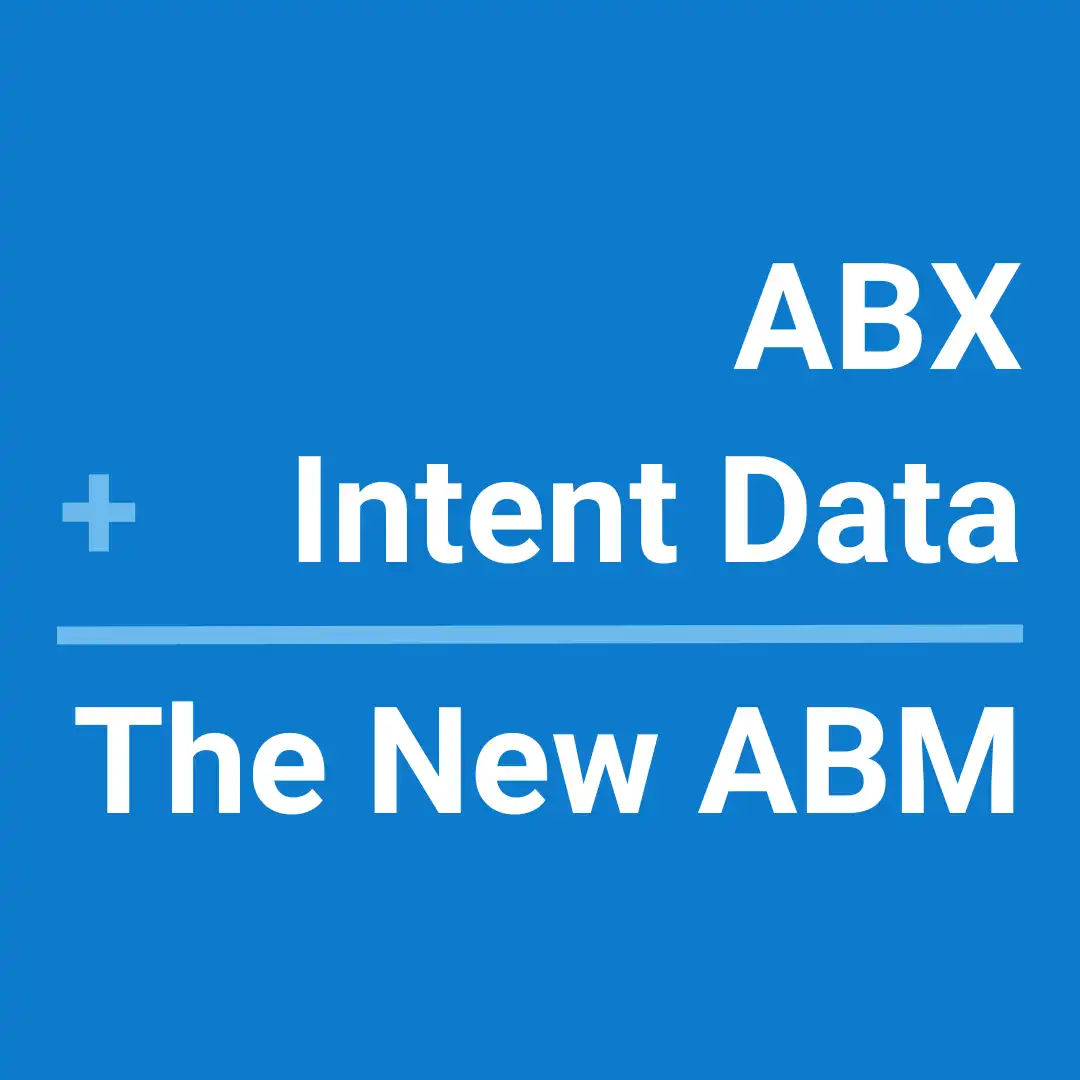 Contrary to what B2B Marketing and Sales professionals like to think, ABM is not the lifeblood nor the panacea for lack of revenue or what I like to refer to as the "institutional inertia" between the departments.
Why? It's not a formulaic enough approach.
What is? Account Based Experience (ABX) powered by intent data.
Eliminate Human Bias to Develop Sustainable Marketing Programs
While ABM claims to possess a 100% data-first view, those executing its tactics often contradict one another. Consider this common scenario: Marketing generates a lead they think has moved down the funnel while Sales complains the lead isn't even in-market. It's bias like this that undermines ABM when there is no data to show who's right and proves that account selection is still a major challenge.
How do we fix this? Simple – with the use of intent data, account selection is based on data-driven insights. This gives both Sales and Marketing clear and actionable direction, fosters team cohesion, and creates more sustainable programs. By placing focus on a "coordinated customer experience" with complete visibility into accounts actively researching your end clients' solutions, this combination becomes the change agent to drive the next phase of ABM.
"The New ABM" Focuses on Engagement-Ready Accounts
If used properly, intent data can hone account selection down a hyper-targeted set of companies truly exhibiting in-market signals. This is an always-on, continuous process because your intent provider should be refreshing their data weekly, if not bi-weekly, in order to serve up accounts that actually want to hear from your clients.
"The New ABM" Informs Content Messaging & Direction
If the power of intent data is being properly harnessed, it takes the guesswork out of content personalization. Meaning, if you know the topics and keywords a particular lead or account is researching, you can create the relevant and personalized messaging needed to drive deep brand engagement. By delivering content with greater precision, you have a much higher chance of getting the level of engagement that can help you go from hello to happy customer – faster.
It's time to take the guesswork out of demand generation and sales enablement once and for all.
Share This Post